ABOUT SERVICE
BIORENEX PRODUCTS
PUMPING EQUIPMENT
PHOTO/VIDEO
COOPERATION WITH US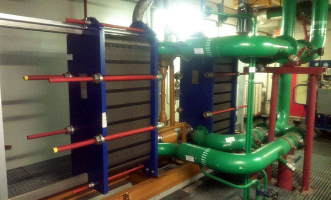 It's safe chemical cleaning technology from scale and corrosion for heat exchangers, evaporators, cooling jackets of industrial enterprises.
BIORENEX — is brand new effective and absolutely safe of chemical cleaning technology of heat exchangers, evaporators, cooling jackets from scale and corrosion.
ADVANTAGES:
Cleaning without hydrochloric acid
Without dismantling and disassembling equipment
20 years on European and Russian markets
Environmentally friendly product
Easy to neutralize after chemical treatment
The product does not affect the fittings and equipment control systems
It is important to note that:
— the product has all the necessary legal documents for use in Russia and Europe
— the product is certified by the GOST
FIELDS OF APPLICATION:
Cardboard and paper mills
Chemical and petrochemical enterprises
Food industry enterprises
Metallurgical and other enterprises having heat-exchange equipment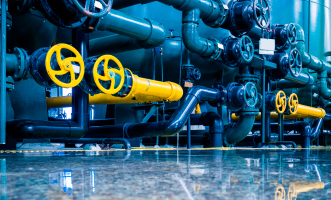 We provide services for cleaning, rinsing and washing of heat exchange systems at the customer's site by using our own repair base, available equipment and experienced group of maintenance services.
Washing and pickling of heat exchangers handed in for repair.
Pipelines, steam pipelines, product pipelines, equipment, etc., are subjected to pre-start washing to clear them of any technical greases, oils, rust, scale and welding marks at the industrial enterprise. This is followed by the pacification of treated interior surfaces. Work is performed according to the customer's washing program.
Descale and restore flow, cumulative heat exchangers and water heaters of all types, including:
compressors, condensers, injectors
evaporators, fractioning columns, cooling jackets, refrigerators
cooling systems of compressors of methane, oxygen, air, nitrogen and similar equipment
shell-and-tube, plastic, spiral and other heat exchangers
heaters
reheaters
boilers.
We work in all areas of the industry:
Petrochemical and oil refinery plants
Cardboard and paper mills
Nuclear power plants
Metallurgical enterprises
Sea and river vessels
Food industry: sugar factories, breweries, juice production factories, dairy factories, confectionery production factories, alcohol beverages production factories
Other enterprises with heat exchangers.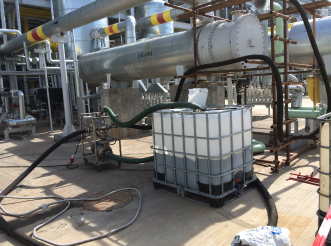 Biorenex products are reagents and catalysts for the industrial sector.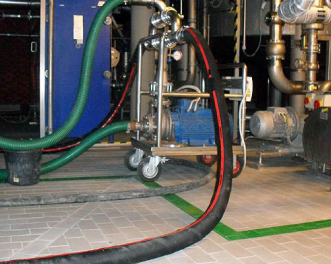 Apply one of our recommended chemical pumps for compliance. They use the latest technology for the flushing of district heating systems and industrial heat exchangers.

The installation of a pump during the chemical flushing process guarantees:

Support the proper temperature of the solution;
Support of adequate circulation of the liquid jets in the system;
Proper distribution of product in the cleaned system;
Effective leaching of dissolved sediment, rust and scale;
A simple way to change product flow direction in the cleaned system.
The use of BIORENEX product for flushing the system always gives measurable benefits. Carrying out the flushing in accordance with recommended technology allows us to achieve the best results using our designed chemical pumps.
We also offer rental services of the equipment regardless of whether you purchase a pump. We offer equipment rental for customers who buy the product but do not have their own equipment and want to clean their systems.
Aircraft manufacturing plant, flushing of oil cooler of the compressor
Execution of works at the plant for the production of mineral fertilizers
The process of cleaning the cooling line of rolls and heat exchangers
Video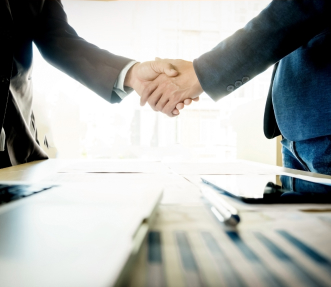 For companies operating in industries:

repair and maintenance of heat exchangers,
repair and maintenance of district heating networks,
installation and maintenance of individual heating units,
repair and maintenance of valves,
repair and maintenance of industrial boilers,
installation, start-up and maintenance of boiler equipment,
commissioning works at industrial plants,
repair and maintenance of pumps,
We are ready to offer cooperation in chemical cleaning with the use of our equipment and BIORENEX reagents.
We offer advantageous conditions for cooperation, a comprehensive briefing on the proposed cooperation and preferential conditions for the purchase (lease) of pumping apparatus, as well as BIORENEX liquids for all partners.
We offer cooperation in maintenance and flushing of deposits from any origin that result during the operation for enterprises that use heat-transfer equipment (chillers, condensers, evaporators, fractioning columns, cooling jackets, refrigerators, heat exchangers of any design, etc.). Our experts will conduct a comprehensive analysis of the deposits occurring in equipment and then present the best way to remove them. We can even train your specialists in the use of our technology.
We'll restore the heat-exchange and production characteristics of equipment to save resources, avoid costly repairs, prevent unforeseen equipment replacement and limit long downtime that costly repairs can incur.