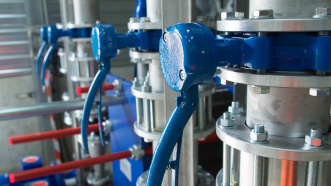 The methodology of pre-start industrial equipment chemical cleaning for furnaces, boilers, heat exchangers, compressor equipment, piping, etc., involves several steps prior to commissioning: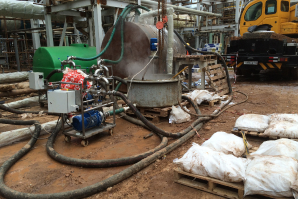 1. PRELIMINARY WASHING
Preliminary washing with hot water removes any dust, dirt and foreign objects that may have entered the system during installation.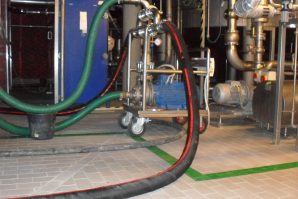 2. ALKALINE TREATMENT
Alkaline treatment is the removal of industrial oils and lubricants as well as the degreasing of interior surfaces.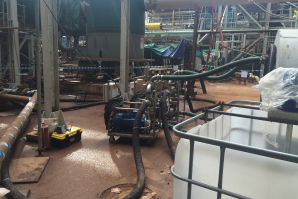 3.ACID PICKLING
Acid pickling ensures the removal of rust, scale and iron.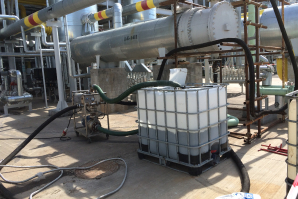 4. PASSIVATION
Passivation is the application of an oxide film protective layer to protect the internal surfaces from corrosion.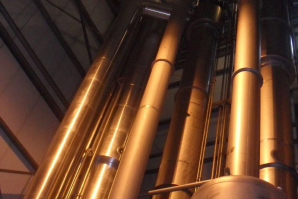 5. PRESERVATION
Preservation denotes the drying and injection of nitrogen in the case of the time interval between cleaning and putting the equipment back into operation.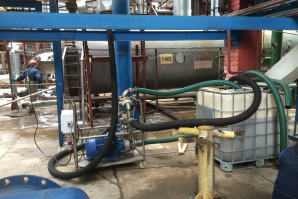 6. DISPOSAL
Disposal concludes the issue with the recycling of effluents accumulated during the chemical washing process.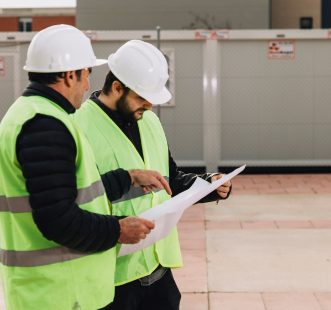 Our engineers have extensive experience develop technology and flushing schemes based on customer objectives, as applied to the preparation of design and other essential stages, including documentation.
Our own flushing programs can be used, as can the customer's programs. .
The entire technological process of chemical flushing for pipes and equipment is accompanied by all the required tests of our mobile laboratory, followed by the preparation of detailed report for a customer. The report shows all parameters of the flushing procedure.
In recent years, our company has formed a good material base with which to perform chemical flushing for critical equipment.
PRE-STARTING WASHING AT PLANT
PRE-STARTING WASHING AT PLANT
REMOVING ANNEALING COLOURS IN PIPELINES AT CHEMICAL PLANT